ENTERPRISE SKILL DEVELOPMENT PROGRAMME 2021
Training and Empowering Women in Business in Africa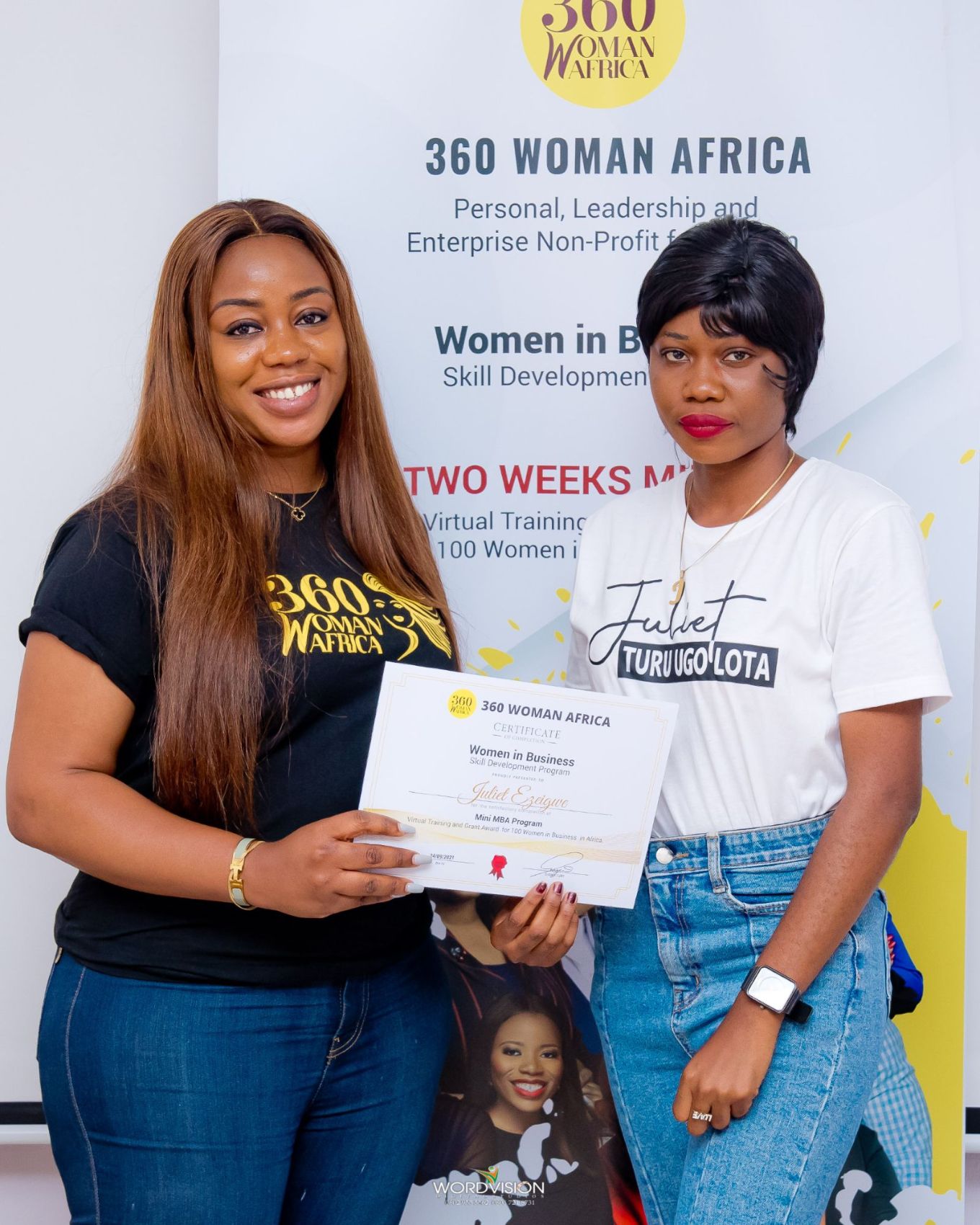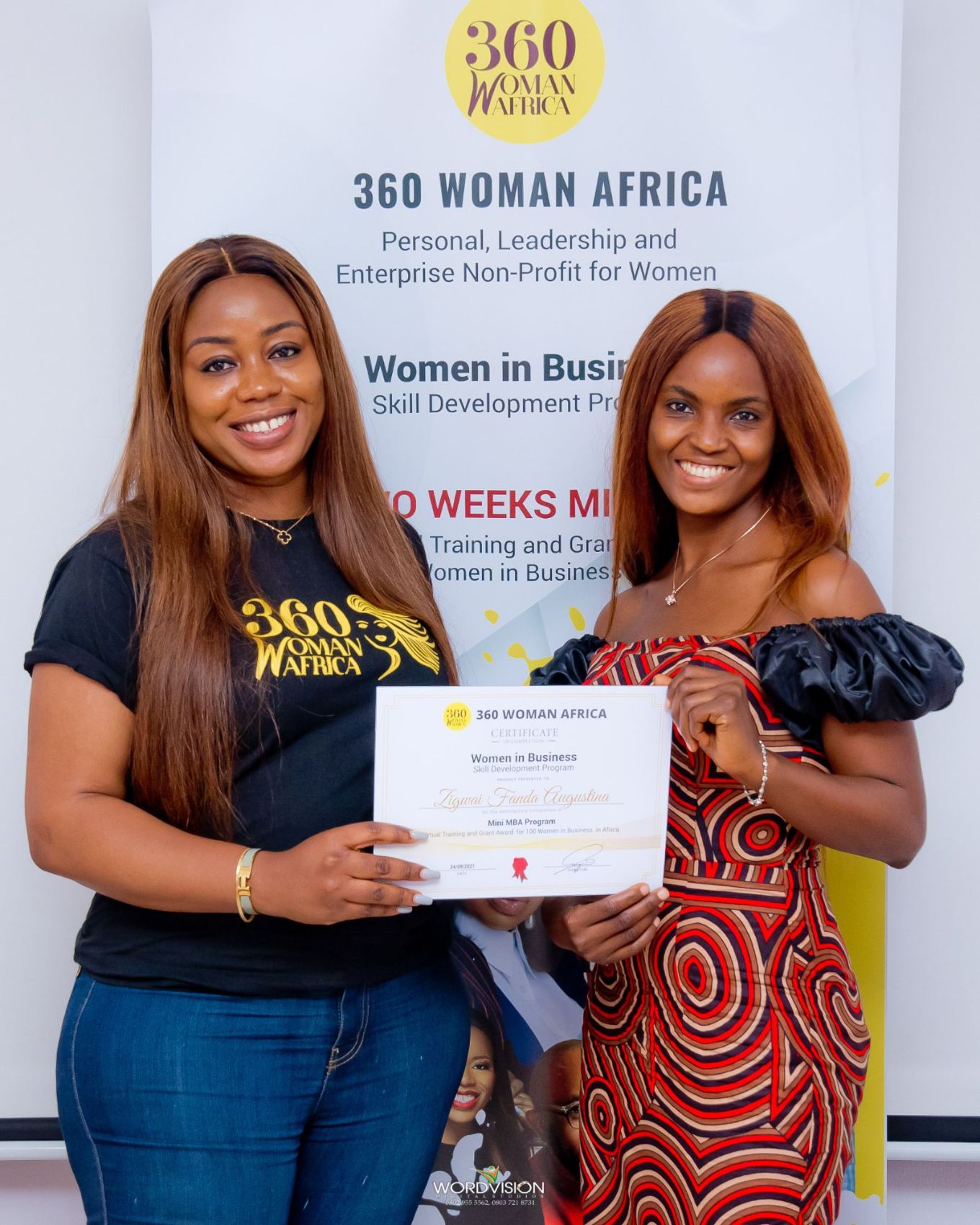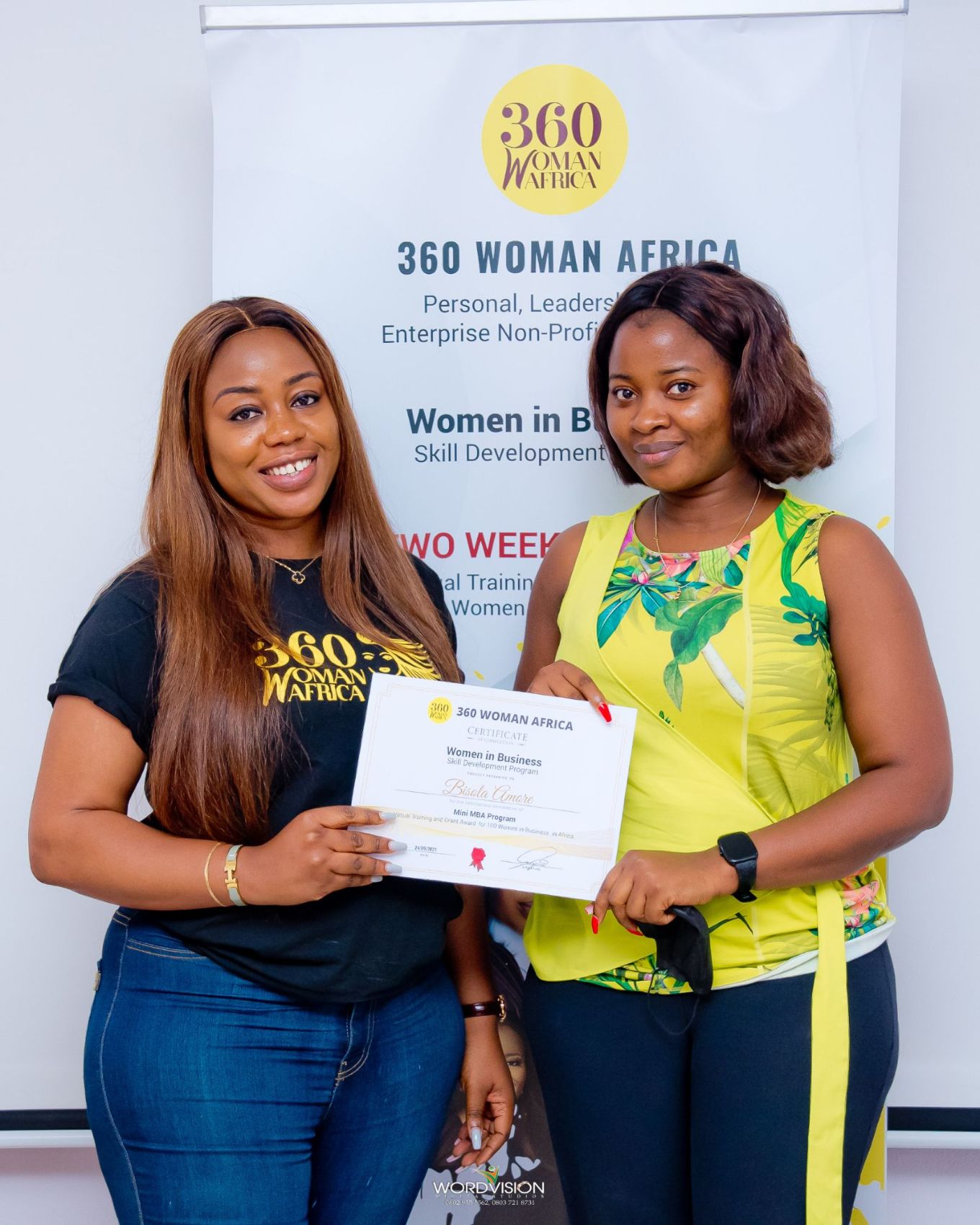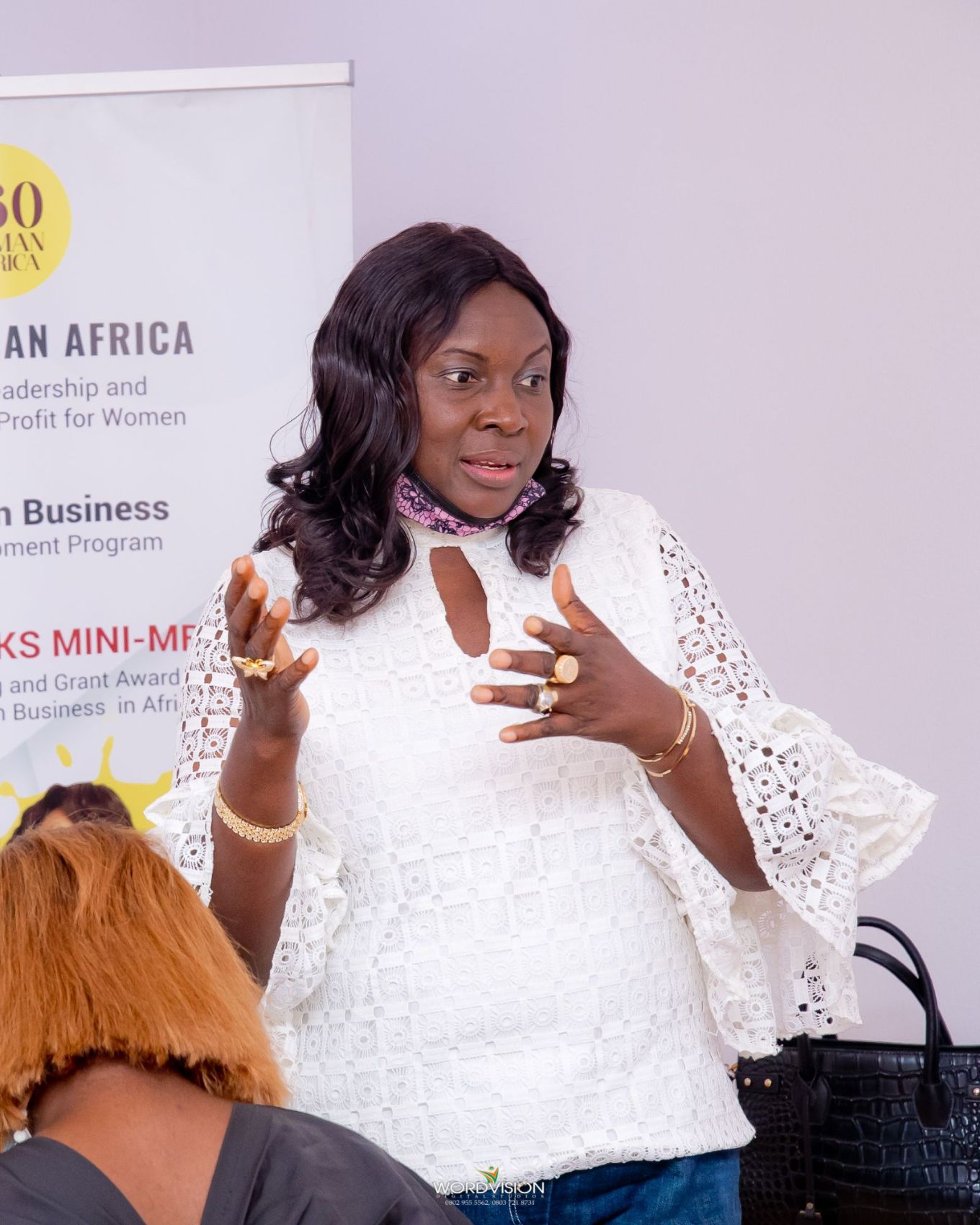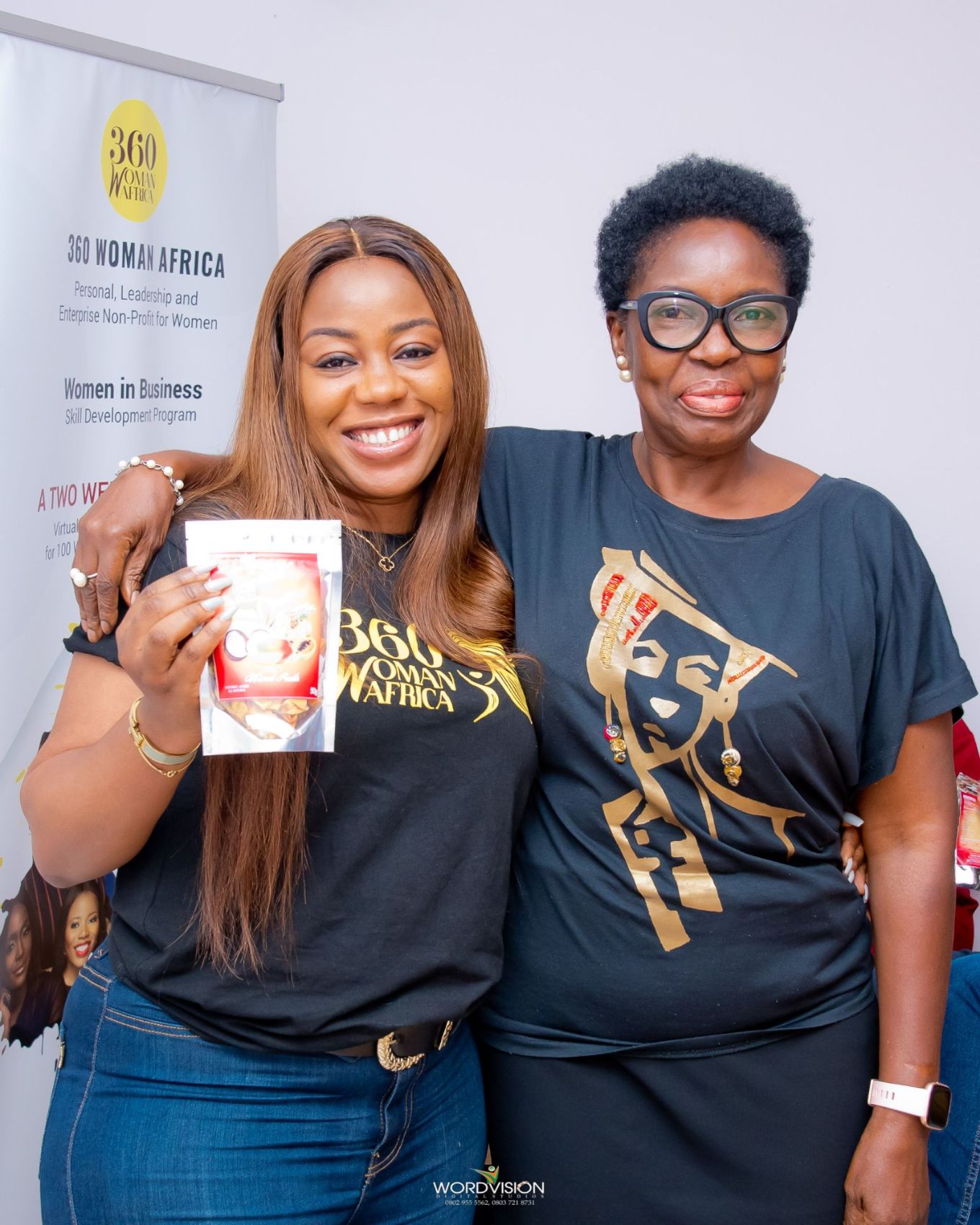 The Enterprise Development Program powered by 360 Woman Africa is a 2-week Mini-MBA class that is focused on engaging and enabling women entrepreneurs and women-led businesses with the necessary practical and theoretical tools needed to identify the various strengths, weaknesses, opportunities and risks in running a sustainable business and most importantly promote financial inclusiveness for women by providing women entrepreneurs with the needed support, network and access to funds to run and grow their business.
The class of 2021 had 100 women virtually all over Nigeria cutting across various industries like fashion, agriculture, manufacturing, clothing and textile, education, energy, wellness and hospitality, services etc.
The two weeks training had the finest of industry leaders like Steve Harris, Yvonne Chioma Ofodile, Just Ibe, David Ita of Koboaccountant, Atinuke Babatunde of Brand Fusion, Jennifer Ukoh PR Manager GOTv Nigeria etc take the following modules, Management and Leadership, Accounting and Taxation, Technology, Sales and Marketing, Branding and PR Communication, Personal and Business Law etc.
The class had seasoned industry experts and coaches take on the following modules:
Branding and Communication
Sales and Marketing 
Business and Personal Law
Investment and Trade
Technology
Leadership and Management 
Accounting and Taxation.
ESDP Faculty 2021
ESDP Faculty 2021
Steve Harris (Seasoned Consultant and CEO, EdgEcution)
Adedoyin Jaiyesimi (The Comms Avenue)
Eunice Onyenemezu (Director, Alder Technology)
Atinuke Babatunde (Founder, Brand Fusion)
Yetunde Shorters (UK)
Ita David (Seasoned Accountant)
Amaka Ezeala (Seasoned Lawyer)
Just Ibe (President, The association of African Startups)
. Jennifer Okoh (PR Manager, GOTv Nig)
. Yvonne Chioma Ofodile (Founder, 360 Woman Africa)
Our Four Main Objective for the Women in Business Training and Grant Program
Increase the number of Highly skilled Business Women Leaders and Women-Lead Businesses in Nigeria
Provide seeds capital and grants for Women Owned businesses
To bridge the gap that exists between local female entrepreneurs and the global market.
Increase financial inclusiveness for women in Nigeria
Become the largest ecosystem for women entrepreneurs for community building and mobilisation, educational advancement , exchange of ideas, advocacy, inter trade networking and representation, legal representation etc)
Testimonies
From The Class of 2021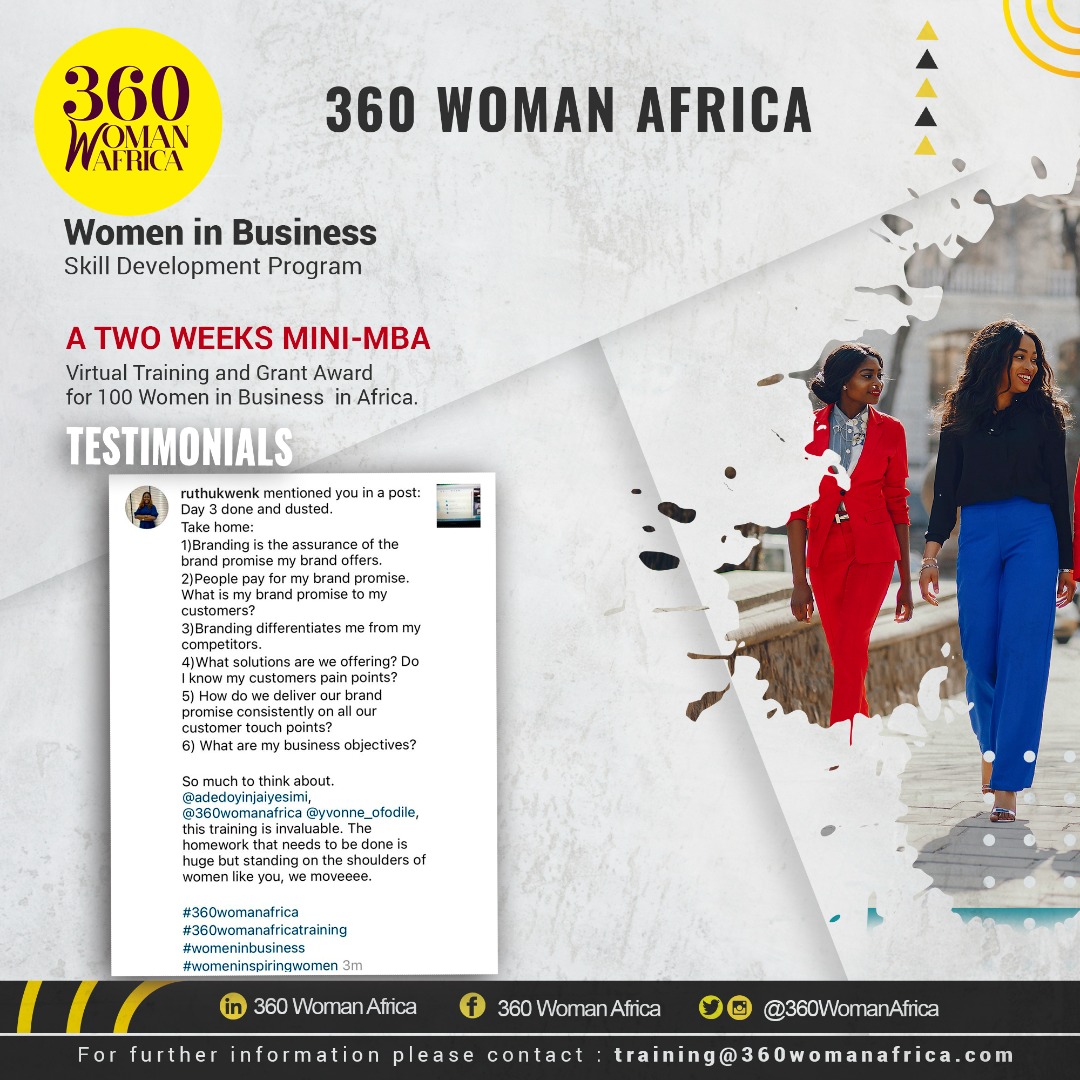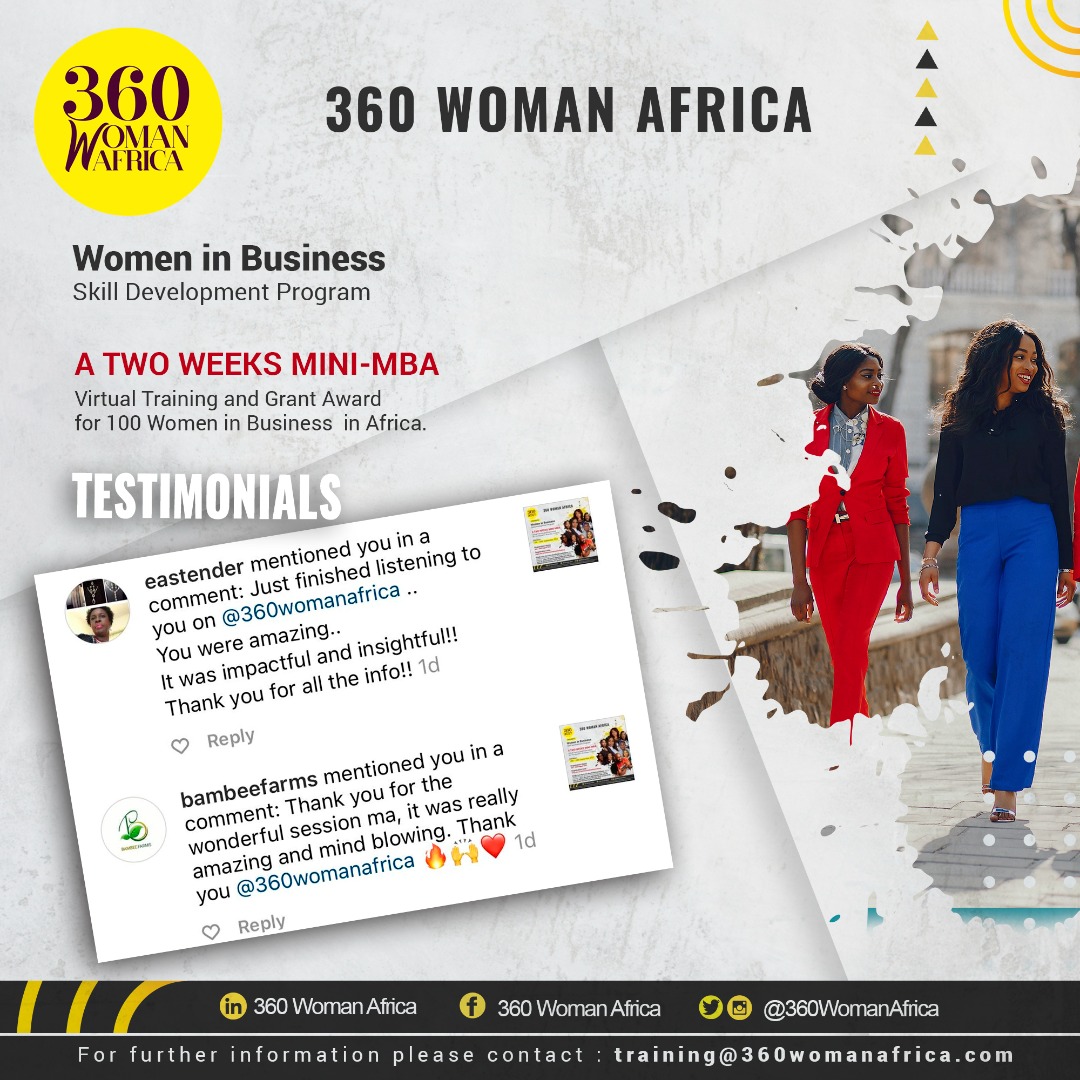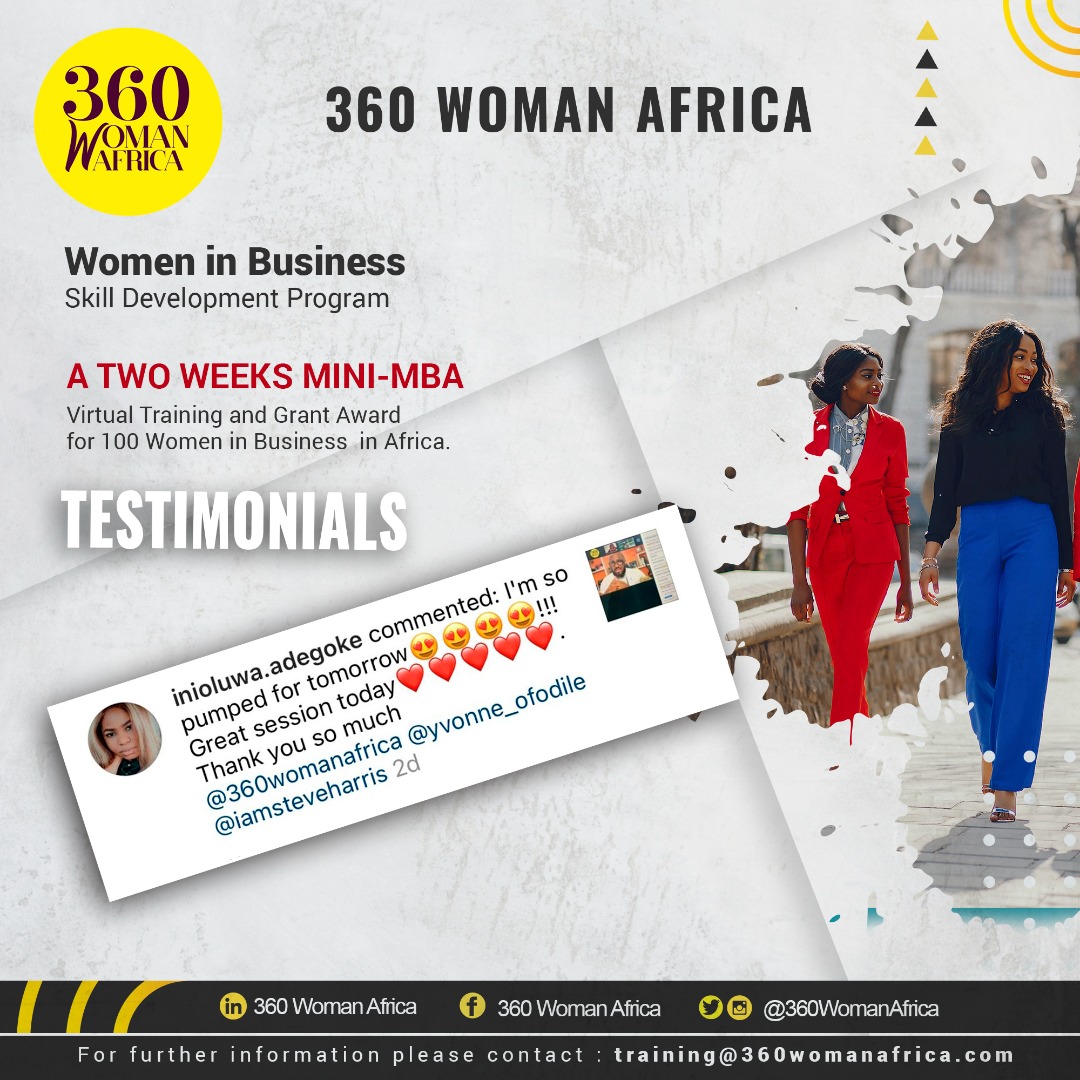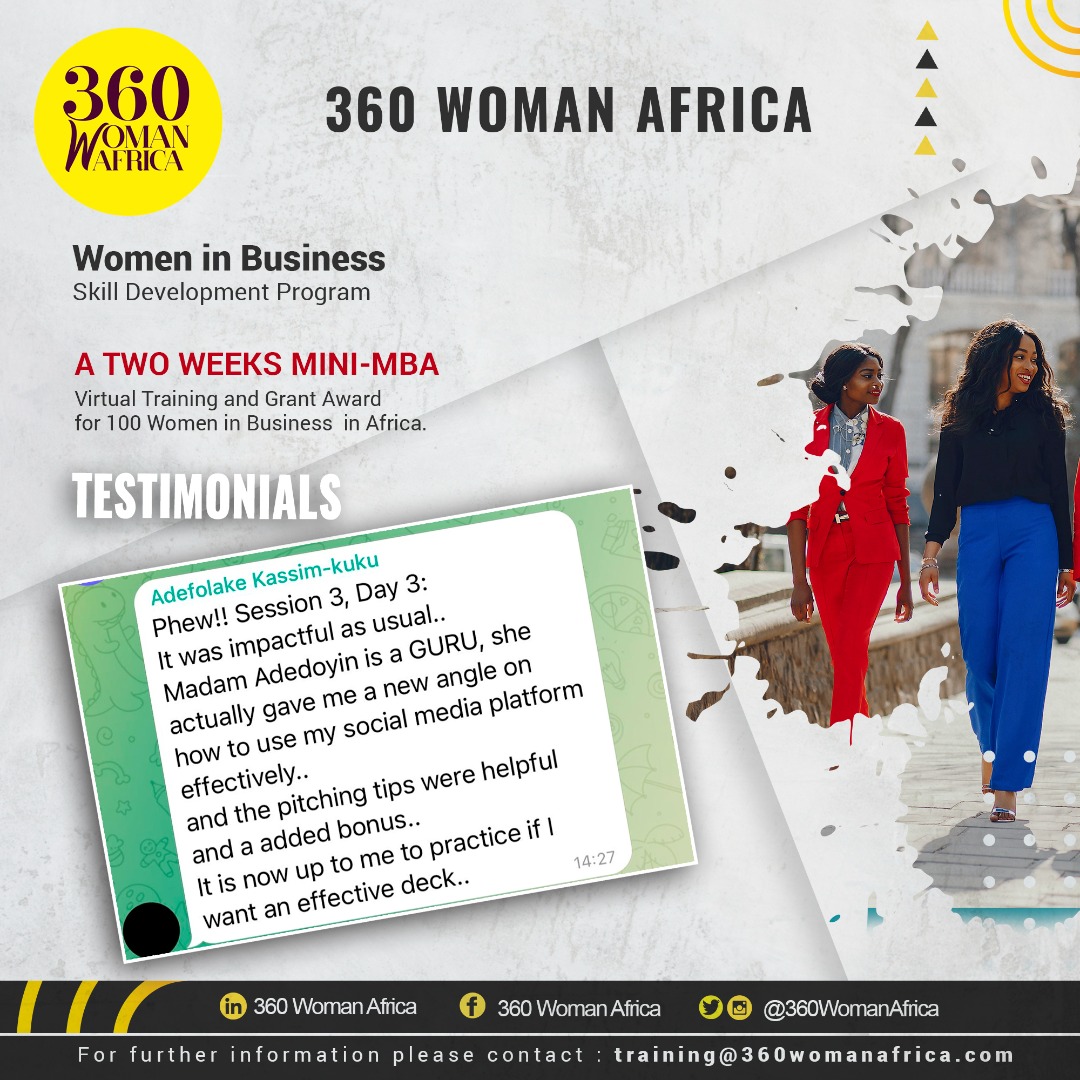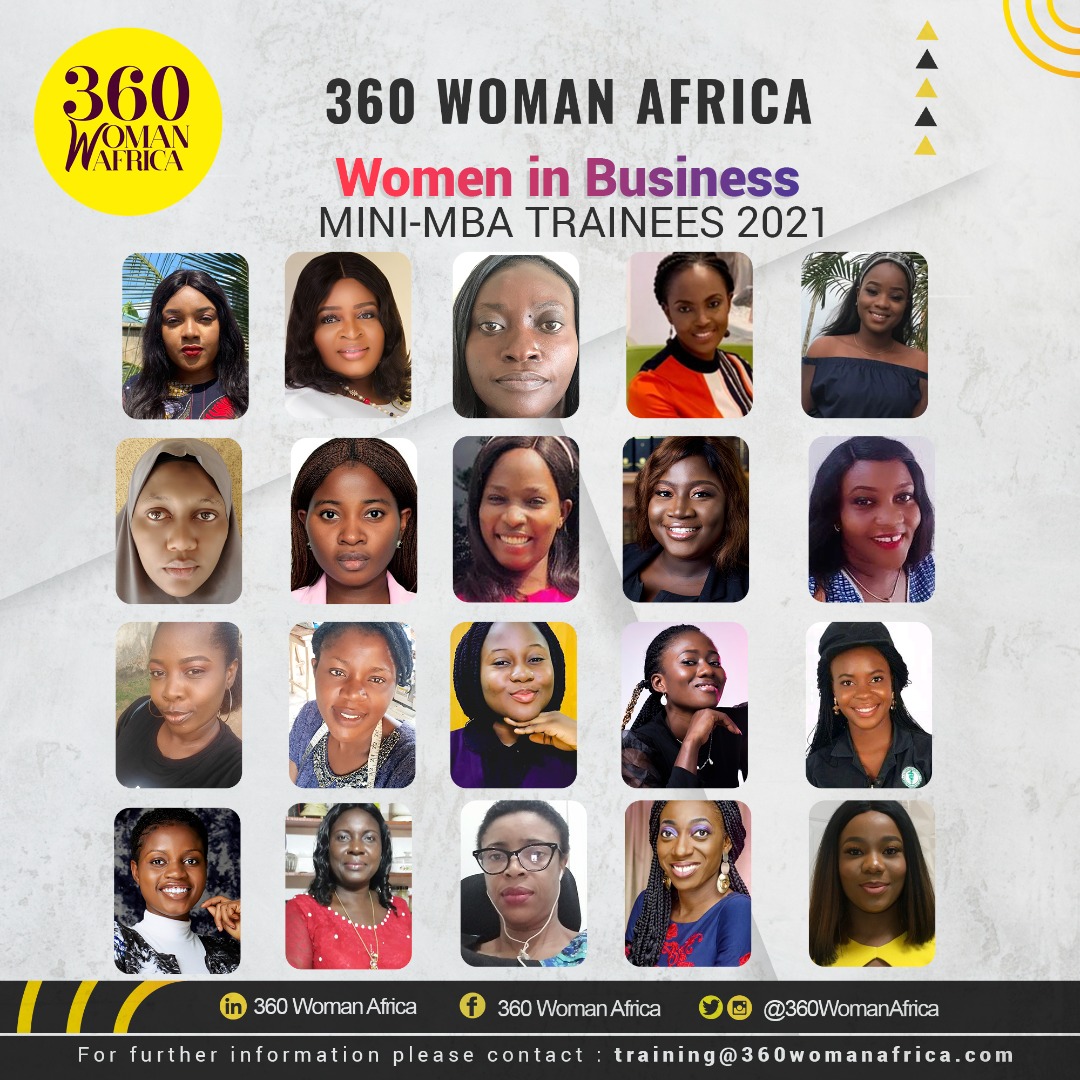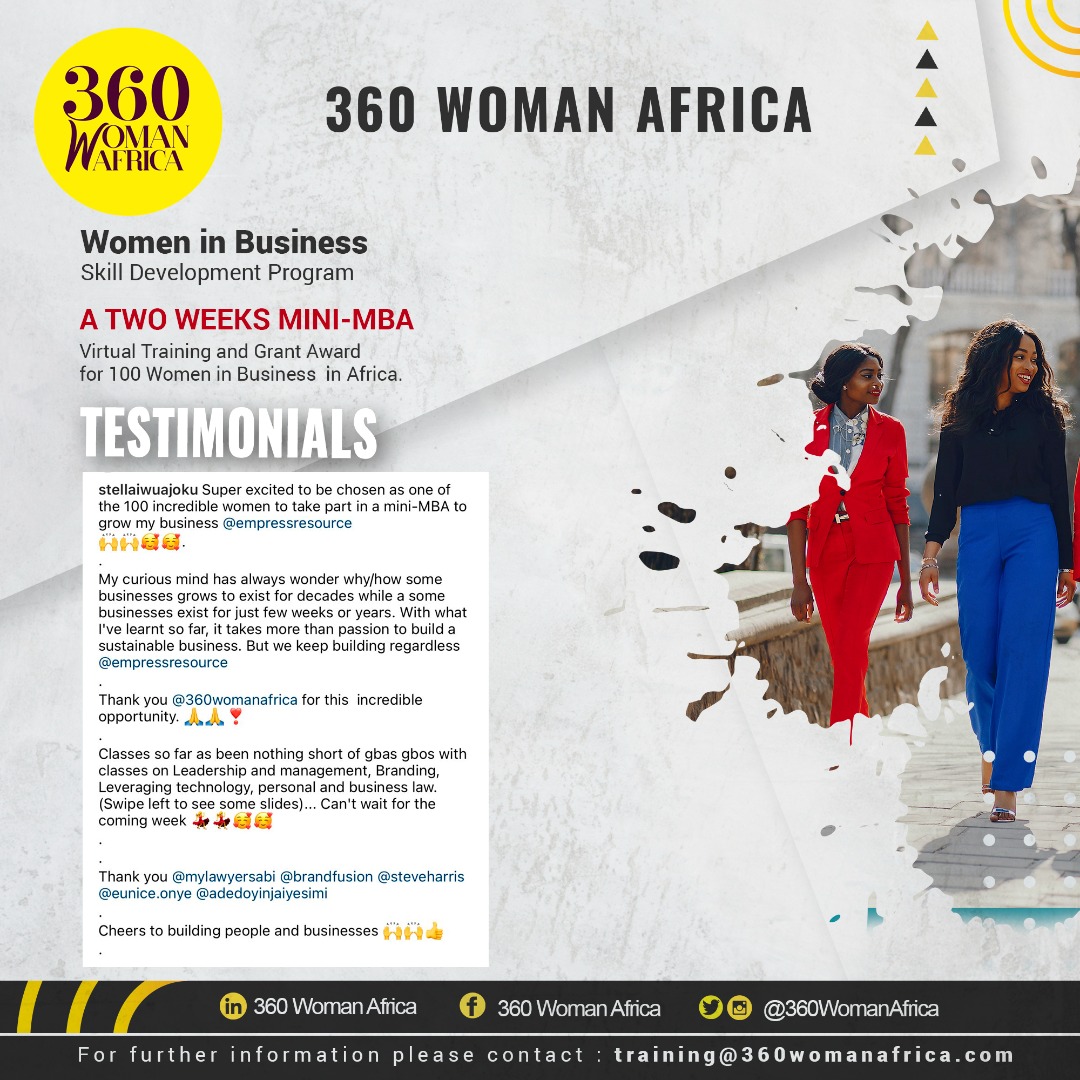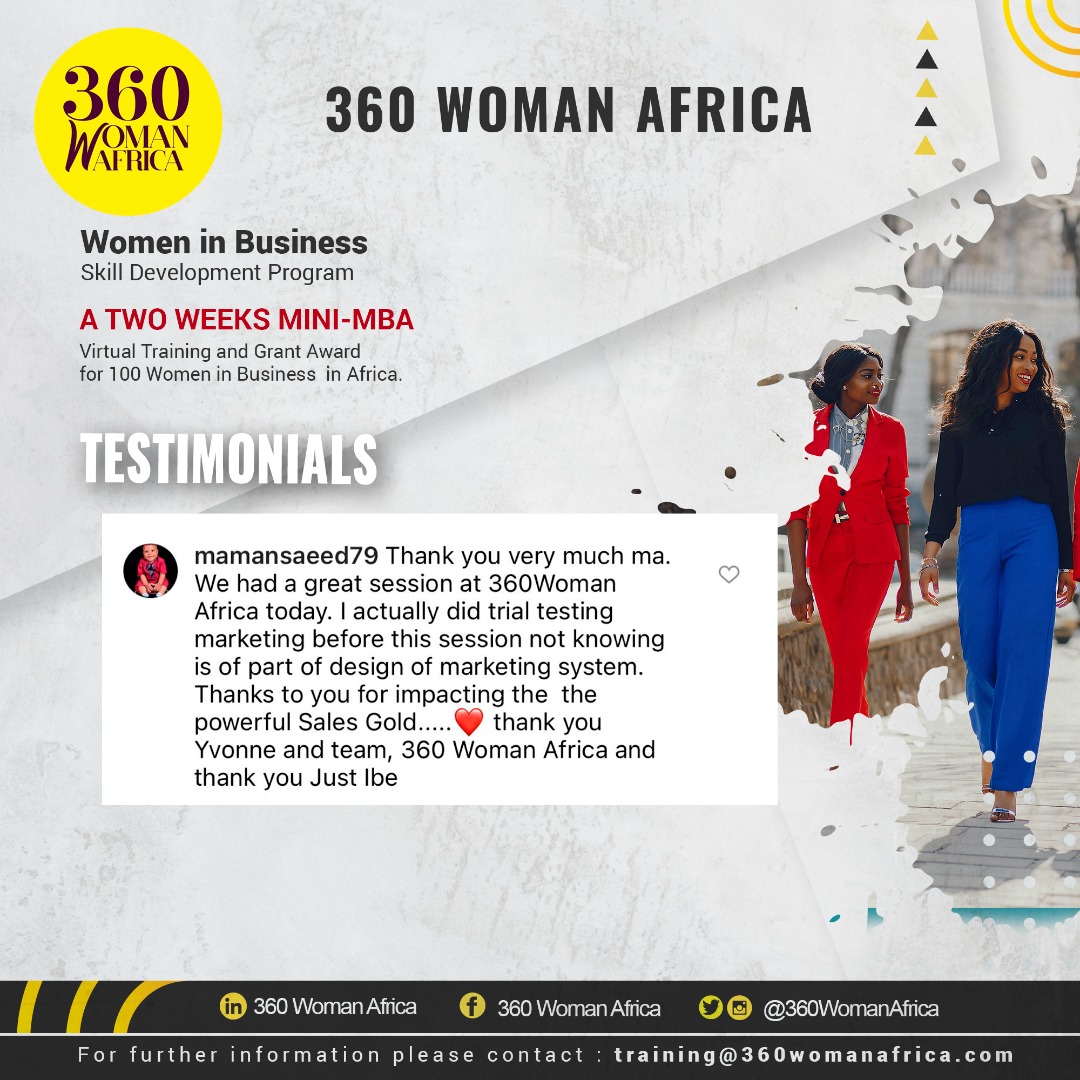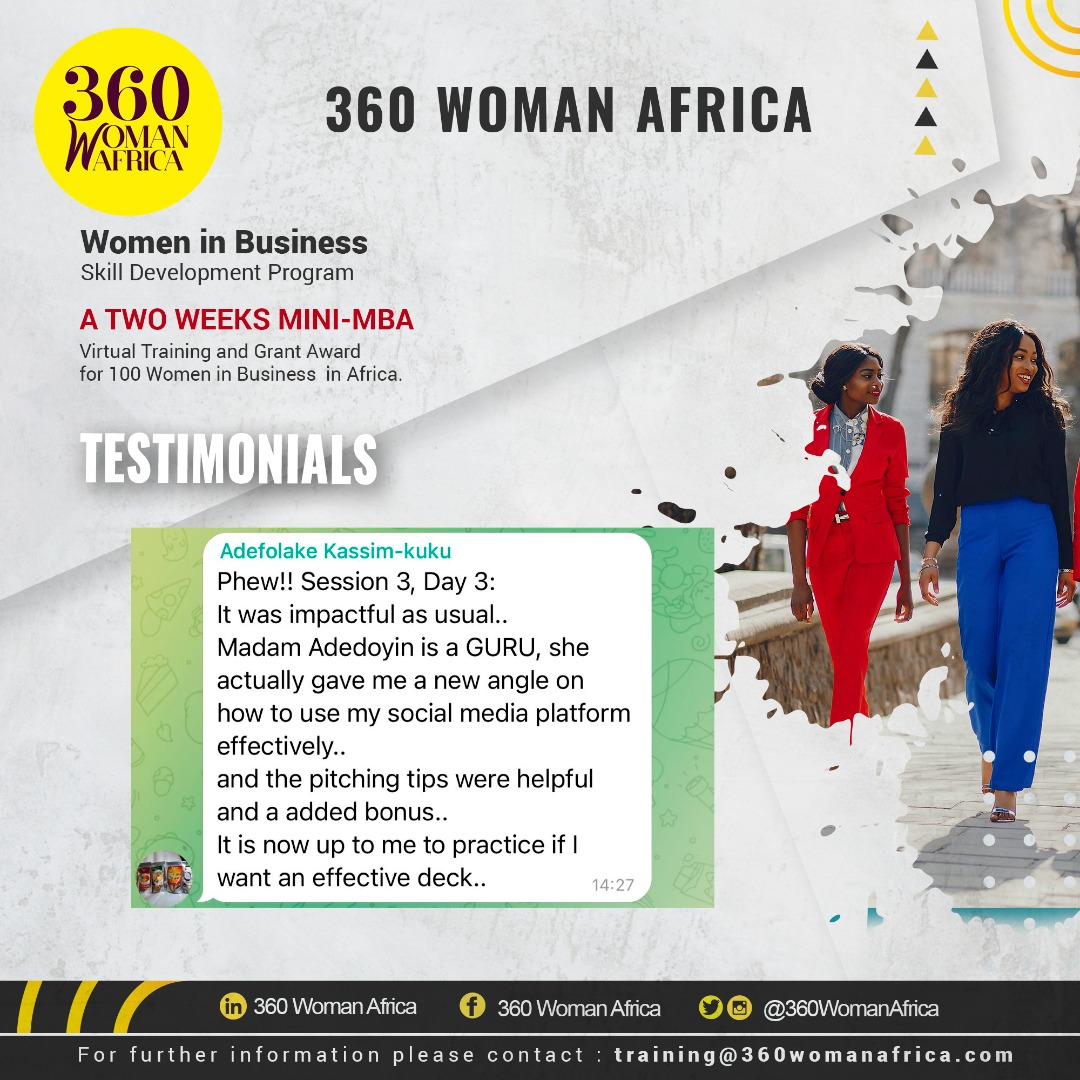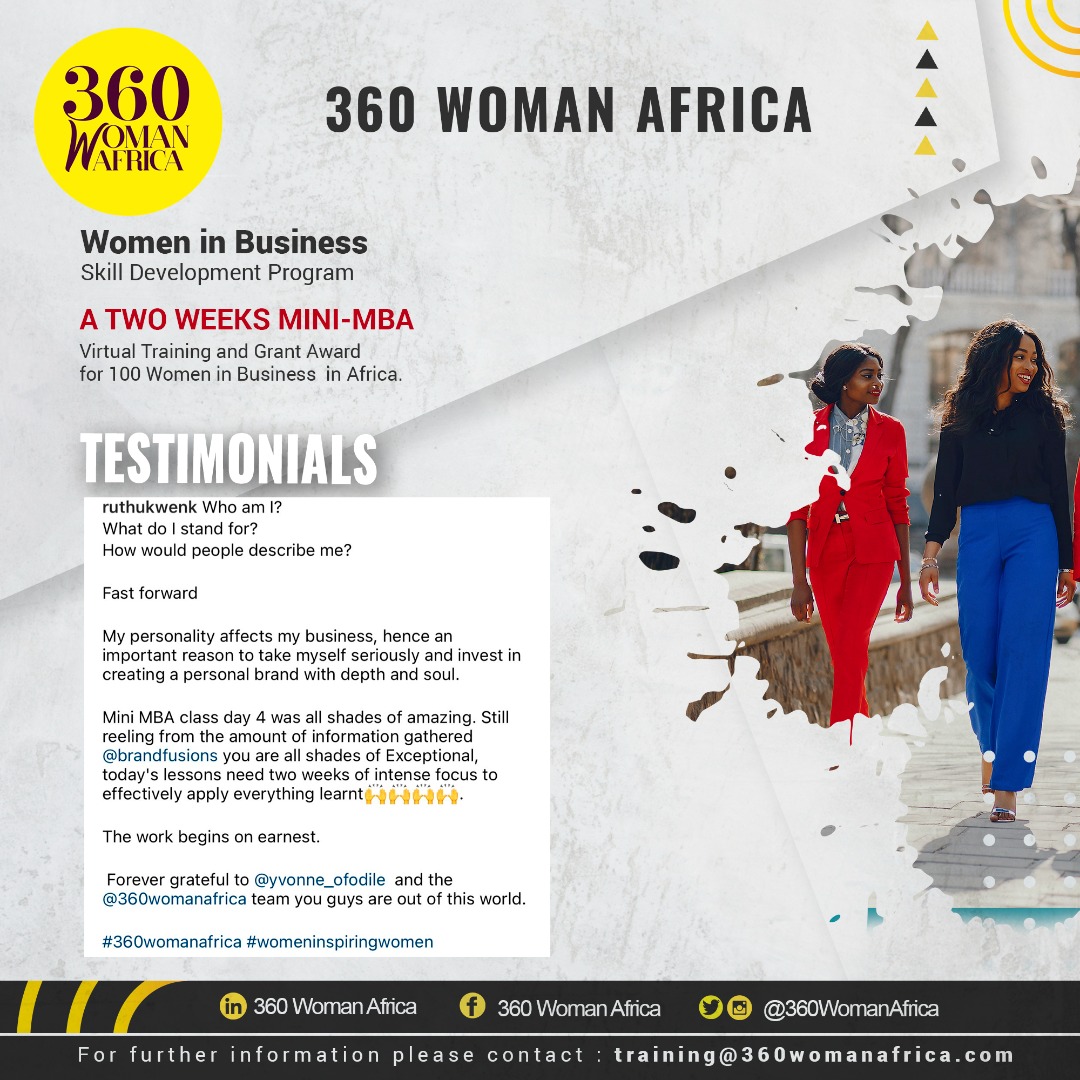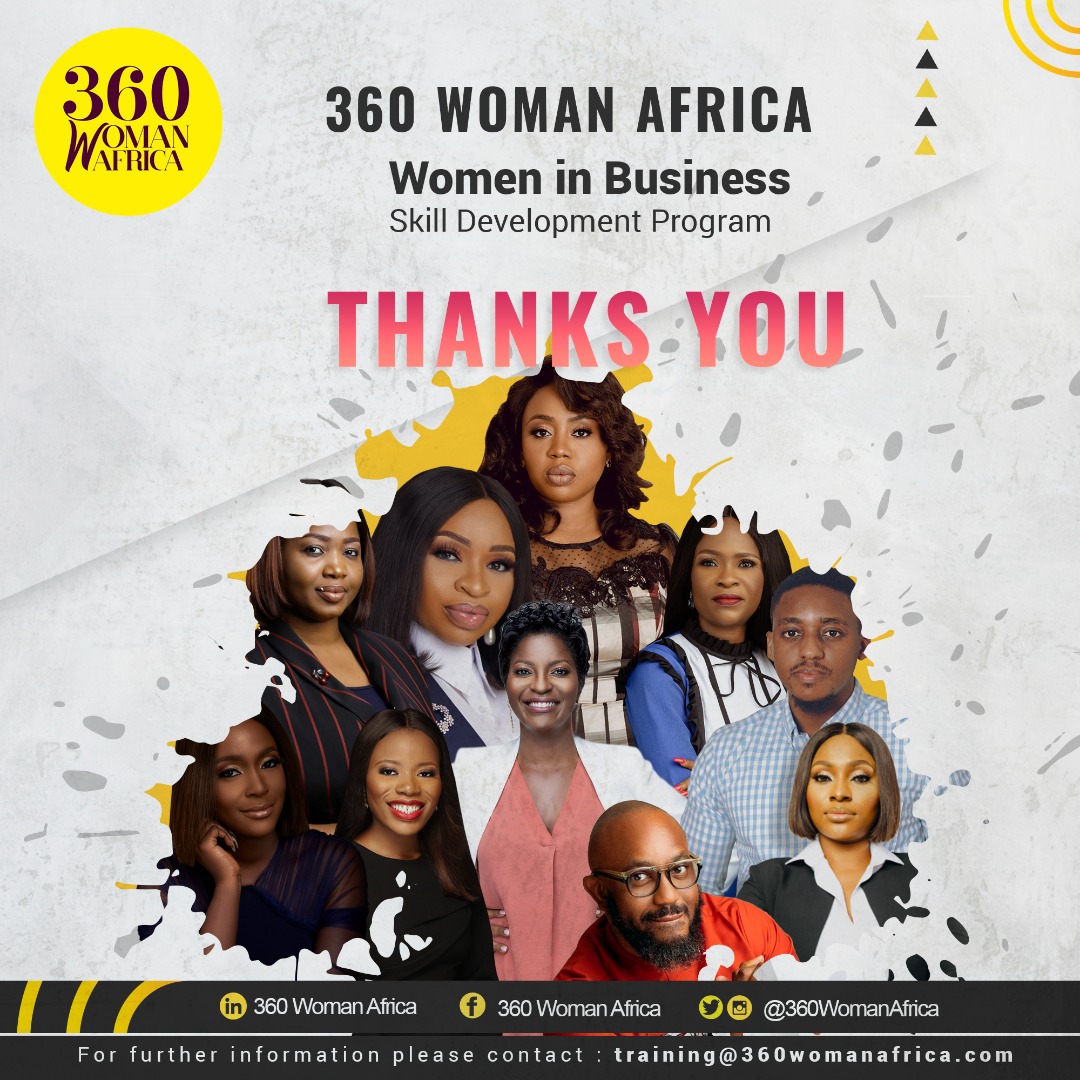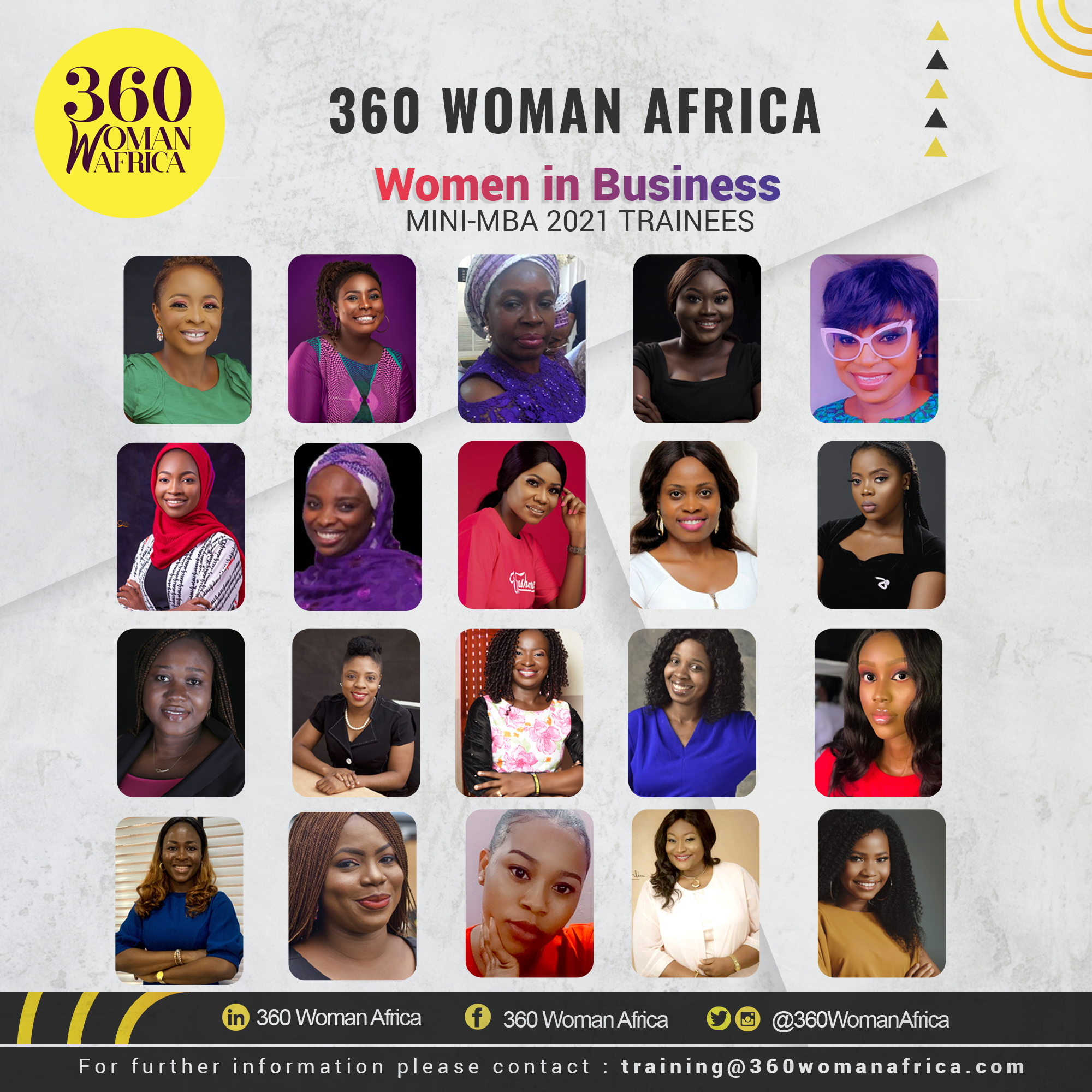 Class of 2022 is CURRENTLY ON-GOING
For more enquiry please Email: training@360womanafrica.com