360 woman africa
enterprise summit 2023
360 Woman Africa Continues To Elevate, Engage and Equip Women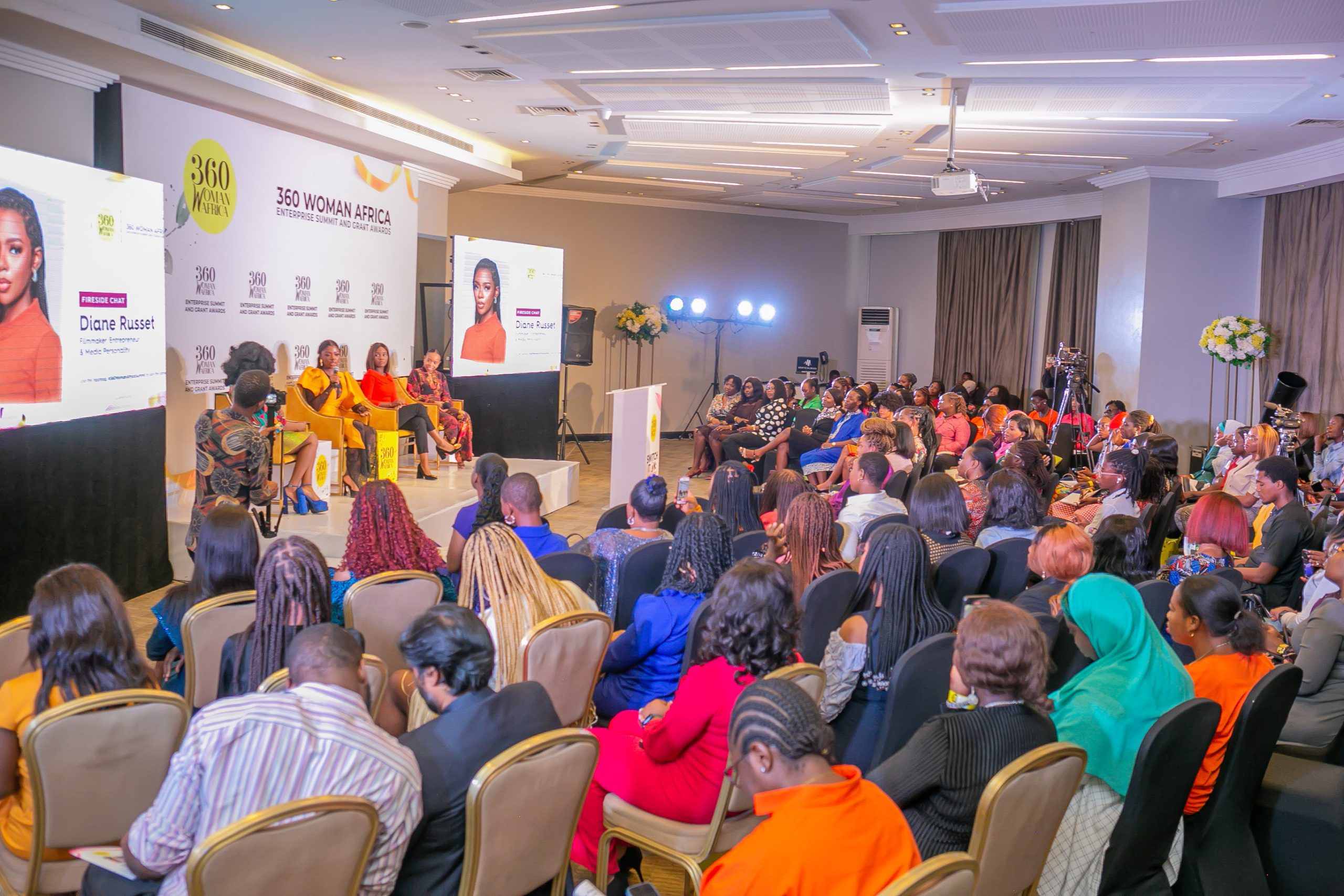 Through inspirational keynote addresses and enlightening panel conversations, the Summit drew from the experience of specially invited female audiences which comprised of emerging and thriving entrepreneurs to learn the secrets of how to build, manage and scale a profitable business..
Themed 'Switch It On': Higher and Better, this year's Summit empowered and equipped career professionals and entrepreneurs with practical tools and skills that will position them to actively seek growth opportunities, build global brands with the best ethical standards and culture– at the home front, at work, and in society.
It was one of the most diverse, informative, and impactful gatherings where all the issues hindering women's interconnectivity was examined to enable them to move forward, united in strength to change their stories and that of the continent at large.
An array of globally recognized trailblazers and inspired women that spoke at the event include Manager, Legal, Prudent Energy & Services Limited, Olayanju Lawal; Filmmaker, entrepreneur, and TV star Diane Russet; Founder, Twelve Tomi Balogun , Founder/CEO of Redrick Public Relations, Ijeoma Balogun; Personal Finance Expert & Founder of FinTribe, Financial Jennifer, among other thought leaders.
Envisioned by Dr Yvonne Chioma Ofodile, a successful and renowned entrepreneur who has built and transformed businesses in Africa, 360 Woman Africa has championed a support system for young women through a community of female professionals and entrepreneurs. Through this community, Yvonne leads a growing movement of women who now easily access grants, training opportunities, mentoring, and access to business leaders across various sectors of the economy.
The high point of the event also featured the grant award, which was when four lucky women entrepreneurs won a whopping 5 Million Naira in equity-free grants. The 360 Woman Africa Women in Business Fund, sponsored by Nigeria's largest steel manufacturing company African Industries Group (AIG), seeks to shrink the financial gaps in Africa, especially for women in business. Four Winners were selected from a pool of over 1500 applicants.
Osato El-Osemwingie, CEO of Elgazelle Foods Ltd (Osun state) emerged winner and clinched the grand prize of N2 million while Oluwatosin Ogunbanjo of Avenue 7 Leather goods (Lagos State) won the second prize and went home with N1.5 Millom. Pricillia Omife of Pris-Edwina Farms (Enugu state) clinched the third price Kelechi Abiri of Reposebay Limited won N500, 000 for the 4th place position.
The event was supported by Prudent Energy & Services Limited, Tangerine Africa, Sunlight, Royal Power Group, and Zetile Oil & Gas Ltd.