360 Woman Africa
Conference 2021
360 Woman Africa 6th Annual Conference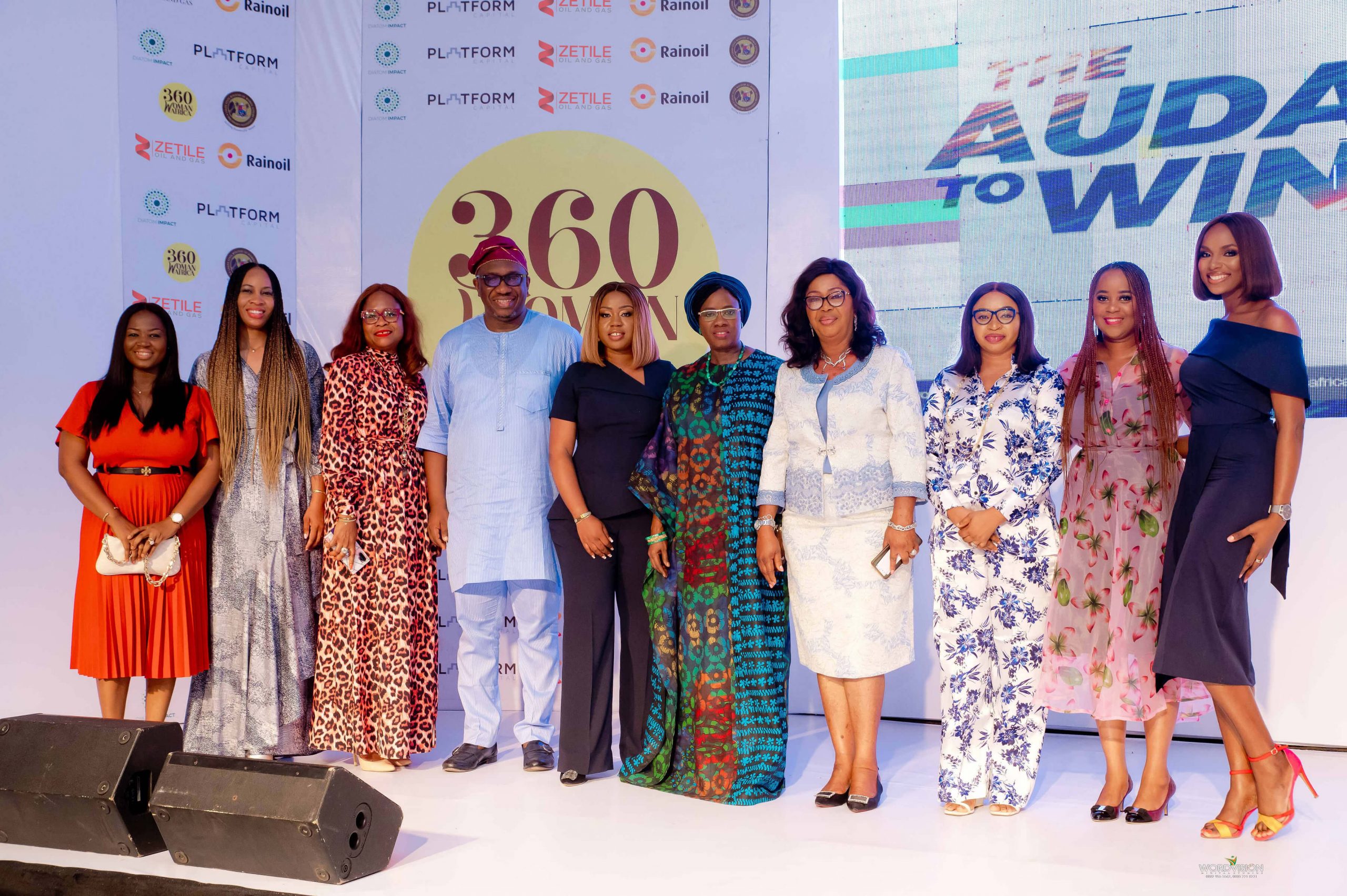 360 Woman Africa 6th Annual Conference (formally known as Woman Thrive Conference)  yearly objective is to challenge social-cultural beliefs, engage the dreams of the fearless, inspire the actions of those perceived to be weak towards successfully interpreting the contents of their dreams and aspirations as either professionals or entrepreneurs and finally, foster conversations with all stakeholders to that will help bring gender equality, diversity and inclusion to a much better place within our society.

The annual hybrid (Online and Onsite) conference which held physically at the Royal Oak event Centre Lekki Lagos had hundreds(Covid Protocols)of Business Women and professionals between the ages of 22-55years in attendance , the event kicked off with the National anthem and the opening remark by the Founder and Current Chairperson Board of Trustees Yvonne Chioma Ofodile, in her opening remark welcomed all the conference delegates and stated that the objective of conference is to engage more women globally , to build up courage, a resolute spirit to deliver the future that is possible for themselves and the communities which they live in whilst also championing the course for gender parity and inclusiveness within the work place and board room.She gave a special thanks to the sponsors of the conference (Rain Oil and Gas Limited, Diatom Impact, Platform Capital, Zetile Oil and Gas Ltd ) and assured everyone of a valuable and insightful time at the conference as we begin to unwrap the various aspect of the conference.
The conference had key stakeholders from the public and private sectors grace the event. The honourable Commissioner for Women Affairs and Poverty Alleviation Hon, Mrs Cecilia Bolaji Dada delivered her keynote speech on the conference theme 'The Audacity to Win', Hon, Mr Sam Egube Commissioner for Economic Planning and Budget deliver the second keynote speech on the topic, Financial Alliance for Women: Investing in Women, Transforming our World. Also, we had Mrs Audrey Joe-Ezigbo (DMD, Falcon Corporation) speak on the topic, Build To Last: Women, Leadership and Power, Mrs Ivie Temitayo-Ibitoye Spoke on the Topic: The Future of Work and its Role in Gender Balance within the workplace and Boardroom, Mrs Joycee Awosika(CEO, Oriki Group) spoke on Accelerating your Progress as a 360 Woman in Business: Its Risk, Opportunities and Reward and finally Mr Niyi Adesanya (Executive Coach) spoke on The Psychology of Winning.
The conference featured the Grant Award presentation to the women who had successfully gone through the Mini-MBA training, please visit (insert the grant page link here ) to read more about the awardees and the grant award, ceremony. The conference ended on a high note with the networking cocktail event that had delegates network and build formidable relationships.